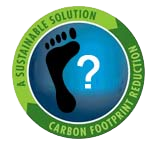 We are Energy Conservation & Sustainlability Consultants collaborating with industries, trade associations, non-profit and government bodies to make the planet a greener place. We at Senergy believe that ultimate aim of our client is to realize actual savings and therefore plan each activity towards this goal. We are in the field for 25 years, with a base of over thousand clients.
RAVINDRA DATAR " Ravindra is B Tech from Indian Institute of Technology, Mumbai. After passing out in 1983, he worked Asian Paints Ltd and Humphrey & Glasgow Consultants Pvt Ltd (Now Jacob Consultants Ltd), before starting this company in 1990. He has been in this field for over 25 years and carried out over 1000 energy audit and conservation studies."

VINAYAK MADHEKAR

" Vinayak is B Sc (Engineering) from National Institute of Technology, Rourkela. After passing out in 1986, he worked Sudershan Chemical Industries Ltd and Thermax Ltd, before joining his company. He is a director of M/s Innovative Chemical Technologies Pvt. Ltd; which provides turnkey solutions in the field of distillation."